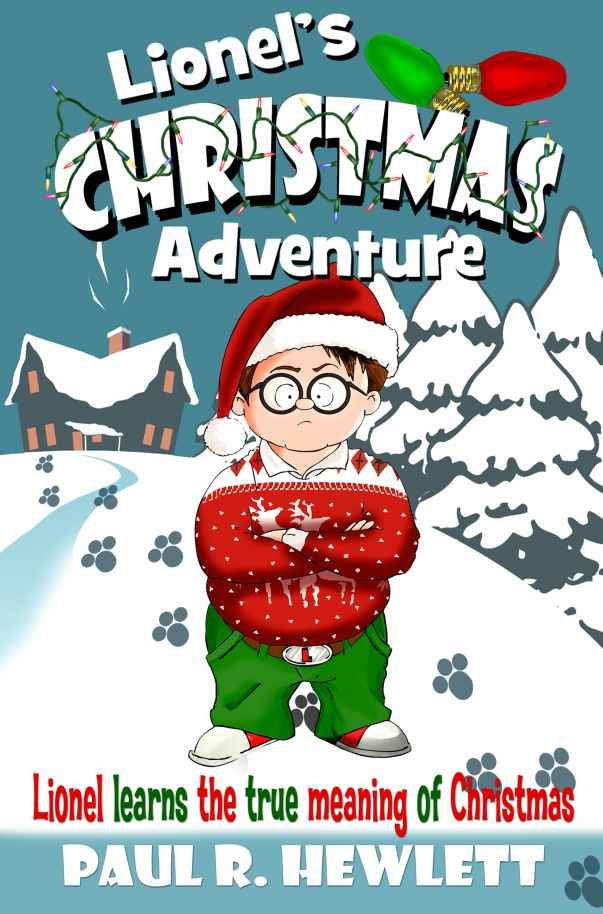 I'm so excited to have a guest post from Paul Hewlett, author of Lionel's Christmas Adventure: Lionel learns the true meaning of Christmas!! WELCOME!
Lionel's Christmas Adventure
is now available on Amazon in paperback or as an ebook. Have you ever wanted something you couldn't have? Lionel desperately wants a new sled and will do almost anything to get it. This fun Christmas story follows Lionel from Larrystown to the North Pole. Filled with Christmas imagery, this book is perfect for young readers alone, in school, or at family story time. This holiday season, be careful what you wish for; you never know what might happen!
Check out this interview with the main character, Lionel Snodgrass!
Tell us a little about yourself. Are you really only 12 years old?
My name is Lionel Snodgrass and yes I'm really only 12 years old (Lionel smiles and blushes a bit after answering). Why do you think I look older, he, he? I live in Larrystown and like it a whole lot. My family moved here a couple of years ago and it's great. It's not too big so I know everyone and get to play in all the sports I want. (Sorry, but I'm going to butt in for a second since Lionel probably won't mention it, but Lionel lives in Larrystown in the late 1960's so he had travel pretty far for the interview. Okay, now back to Lionel's answer) I like it even more now though. My best buddy Skip and his family moved here this past year. I've never had a best friend. It's great! We do everything together. We ice skate, we sled, we play baseball, you name it. Oh, and Carrie lives here too. (blushes some more). I like her a lot, but promise you won't say anything, okay?
What exactly is a three-toed-potbellied walbaum and where can we get one?
Ha, that's a good question. It's a trouble maker that's for sure. I'm just kidding, it means well, it's just... well, let me start at the beginning. Mr. Jardean from Jardean's Mercantile & Confectionery told me the whole story one day (Lionel leans in a little closer and whispers so he can't be heard). Mr. Jardean doesn't know I have one though, no sir, I keep that a secret. It seems like the safe thing to do. The Three-Toed-Potbellied Walbauns were magical creatures that lived a long time ago. They were pretty lazy and didn't work real hard at things, that's why my Walbaun foot messes things up. They were picked on and treated real bad and just kind of vanished. No one really remembers them at all 'cept people like Mr. Jardean. He knows everything. The only thing left of the Walbaun is their feet. They look kinda look like a lucky rabbit's foot, you know the kind used as good luck charms. Well they're real magical and are invisible to everyone except it's owner. They kind of show themselves to people that are mistreated and need their help. That's one bit of magic they got right. I found mine in my room the day I moved to Larrystown. I guess it figured I needed it because my mom and big brother Feeney, and lots of other kids too, now that I think about it, mistreat me and pick on me. My Walbaun foot's a hoot! If you wish for something it'll make it happen, but you better be careful what you wish for, 'cause you never know what might happen. Oh, and I don't think you can get one. If you're supposed to have one, it'll find you.
In your latest adventure, you discovered some magical things about the holiday season. What advice do you have for those still searching for the true meaning of Christmas?
I say before you get too worked up about things (like I did) take a look around. Chances are that things are pretty good. We just don't stop and notice it. We get all worried about what we don't have and forget to be thankful for what we do have. That's what happened to me. Oh, and don't forget to share what you do have with folks that aren't as lucky. That's what I'd tell people. (
Lionel looks at the clock
). Oops, looks like I better get going. I'm supposed to go over to Skip's for dinner. Thanks for talking to me. I hope you have a Merry Christmas!
For more information about author Paul R. Hewlett click here. He co-authors a children's/YA blog at SherAHart:Writing As Art. You can also keep up with what's new on Lionel's Grand Adventure FB page.
I'd like to give a great big Thank You to Allison for having me on her blog! Now on to the giveaway...
As a thank you to the readers, I'm giving away a $25 Amazon gift card and 3-pack of my ebooks.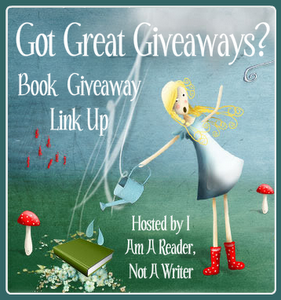 I would like to than Allison for having me and Kathy at
I Am A Reader Not A Writer
for hosting the
Got Great Giveaways Hop
. Thanks also go to Candace at
Candace's Book Blog
and Lori at
Pure Imagination
for hosting the
Saturday Situation.
To see a full list of
Lionel's Christmas Adventure
tour dates, click
here
.
Thanks to Paul Hewlett and Lionel for joining us here today! Get into the holiday spirit with Lionel and his search for the true meaning of Christmas! Sometimes the best things in life are right under our noses! WE BELIEVE!!!!
Disclaimer: I received an e-book copy of this book. As always, all opinions and thoughts are my own.