Heading to the beach or just returning from an unforgettably sandy vacation? Think about purchasing these beach favorites to help relive memories or prepare for a trip to the seashore!
This is a favorite of ours. Lift the flaps and relive every memory down to the ice cream treats on the boardwalk to the rides on the boardwalk! What a special way to strike up a conversation about all of our fun ti
mes!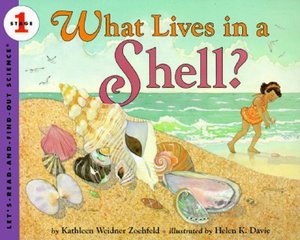 What Lives in a Shell? (Let's-Read-and-Find-Out Science 1)
For the non--fiction fanatics out there! Take a trip down the shore line and see what you can find!
A House for a Hermit Crab
Anybody else leave the beach with a new pet???