This weekend, we will see the biggest full moon of the year. It is closest to the earth right now and you might hear people refer to it as a super moon! Here are some of my favorite books about the moon..take some time to read these and then check out that moon!!
Kitten's First Full Moon
, by Kevin Henkes is a heartwarming tale of a kitten who mistakes the moon for a big bowl of milk! She travels far away from home, chasing after that moon and jumping up to try to reach it. Luckily, her bowl of milk is waiting for her right where it should be!
Eric Carles,
Papa, Please Get the Moon for Me
is a tale about a father's attempt to get the moon for his daughter. He reaches the moon with his ladder, but finds that it's too big to carry! This is a lovely tale, introducing the monthly lunar cycle in general terms. Some of the pages fold out to double in size...a real crowd pleaser!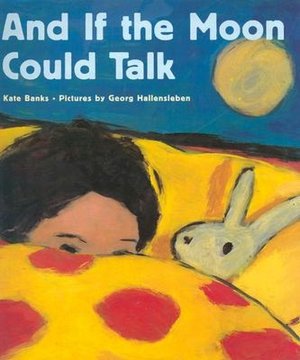 And If the Moon Could Talk
, by Kate Banks, is
a wonderful bedtime story about all of the things that the moon sees at bedtime!
Happy Birthday, Moon (Moonbear)
, by Frank Asch, is a book about a little bear who wants to give the moon a present. He follows the moon to get closer to him, and ends up having a conversation with the moon about what he would like (it's really the bear's echoes). Bear finds the perfect present!