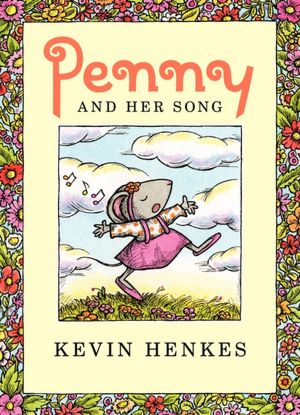 You can never go wrong with Kevin Henkes! I finally got my paws on the recently released story,
Penny and Her Song
. Penny is a new sister with a new song. She is dying to share her jingle, but it never seems to be the right time! She might wake the baby, and you know the rules about singing at the dinner table. Penny tries to sing by herself in her room, but it just doesn't have the same effect. Finally, she gets to share her song with everyone. Penny's performance is well worth the wait, as her song creates a family affair...one that helps to put the babies to sleep, as well. What a great little story about patience and the journey of finding your new role in a growing family.
Who's it for?
This is a simple, quiet book for the younger ones in your life. The reading level is 2.1.
Lesson plans/Activities:
1. Create your own song! Use a favorite tune and just change the words or sing a song from 1 to 10, just like Penny!